Lamp Controller
Lamp monitor Node consists of advance Micro Controller base systems with analog input and digital input, and communication systems. The communication systems are designed on advance wire less mesh network technology. Lamp monitors use for monitoring the lamps. It monitors lamp amp data and it will send to main systems via wireless communication. All the command received by Lamp monitor Node will be acknowledge to main systems.
LAMP Monitoring Feeder pillar
Insu Lamp controller feeder pillar is a master unit which communicates with each individual lamp controller via mash networking. It also communicates with the user interface "citylight " web based software via GPRS with detail of each individual Lamp. And more it can also send SMS alerts to engineers and line men about various faults and events.
Feeder Pillars are available with various capacities for uniform and mix load (sodium vapor lamps, mercury vapor or led lamps on same line) to suit any kind of practical situation on the field.
City light Software
City light web based software does not require any kind of installation on your computer and can be operated from any location. Multiple Rights can be created for different level users for authorized modification in parameters of the feeder pillars.
The software gives details of location, current situation, power condition and many other parameters as per requirement of feeder pillar as well as individual lamp.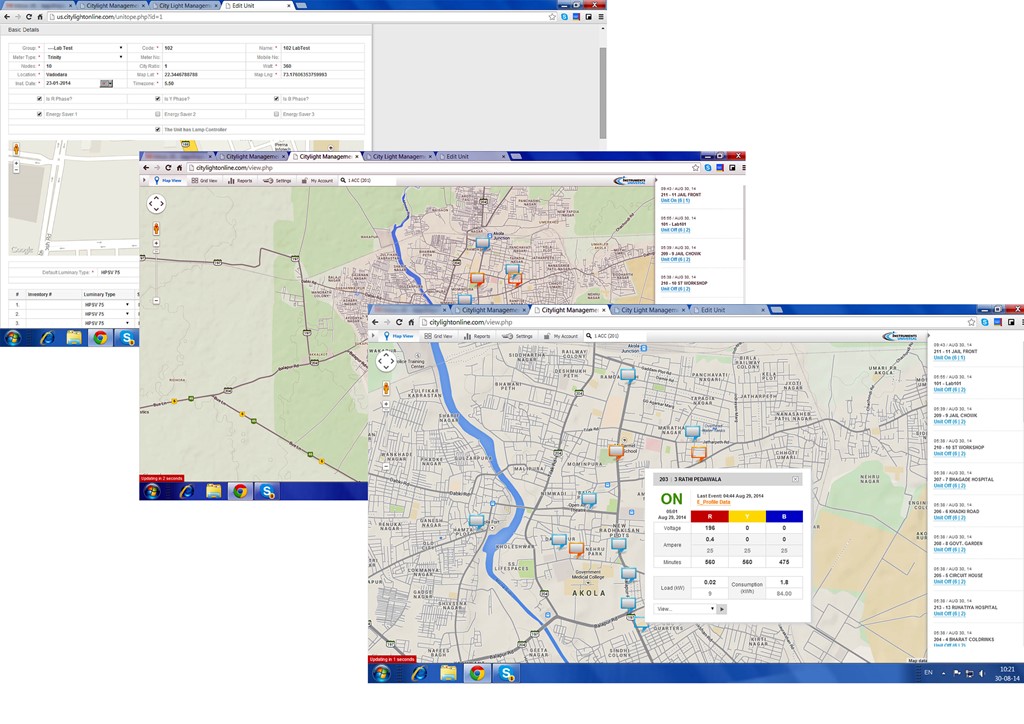 LAMP Monitoring Feeder pillar
Insu Loop monitoring system (GSM / LAN) is our latest product specially developed for energy saving in conventional street light systems. GSM Feeder pillar can be monitored and operated from remote place via mobile, SCADA Citylight software and LAN feeder pillar can be operated and monitored on web based software at feeder level.
Dimming, Staggering and Day light power saving can save huge energy bills up to 40% . Apart from energy saving this can also save manpower, operating cost and can reduce manual-operating errors. This controller is programmed on longitude & latitude base for the whole year for sunrise and sunset timings.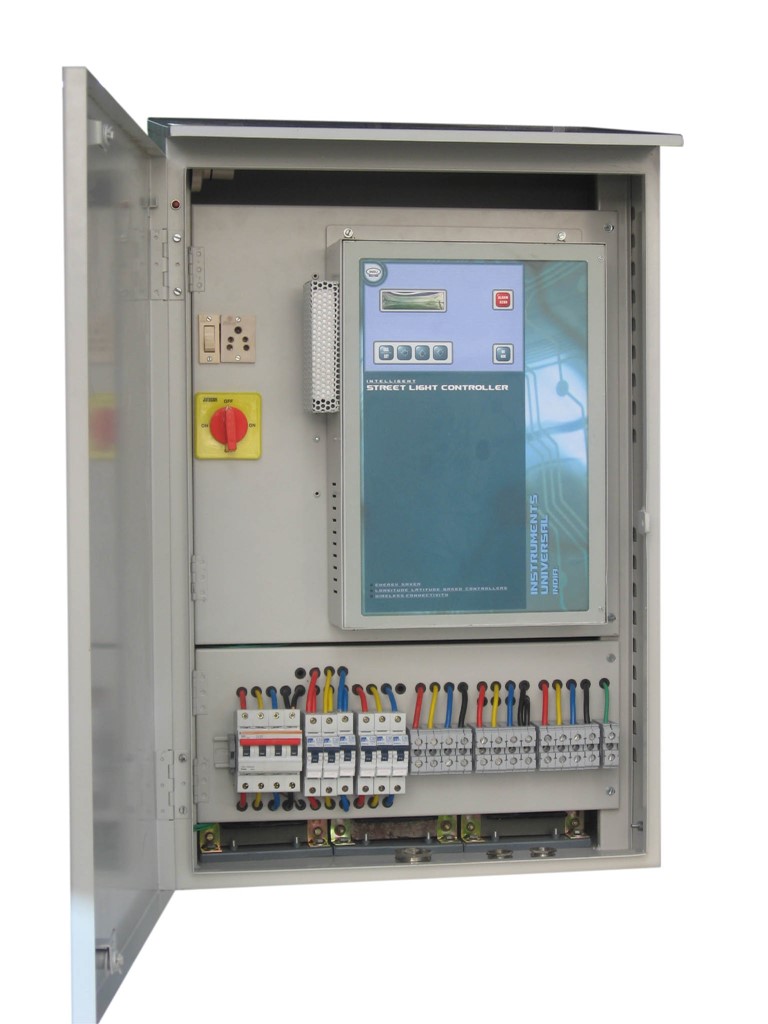 City light SCADA Software
SCADA software named Citylight is based on advanced use of global technologies such as GPRS / GSM & real time embedded systems. Citylight software designed base on client and server systems. By installing you can monitor and controlling of the entire unit which is connected with this software. PC/WEB based Citylight management software which controlled on line / off line street light operation, parameter updating, maintenance management and emergency on / off street light with GSM/GPRS base technology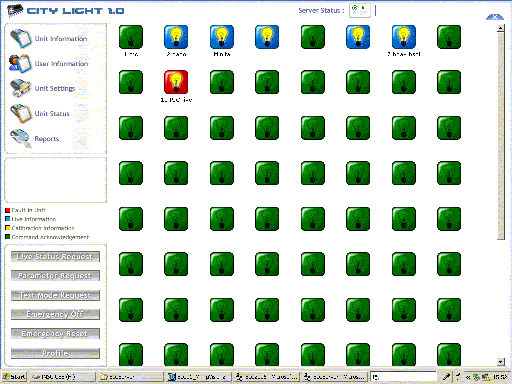 About Company
Street light controller, Energy conservation equipments for street lighting control system for street light automation and management in Gujarat.
Company Address
15-B, BEI Compound,Opp. Mona tiles Chhani Jakat Naka, Vadodara – 390002
Gujarat, INDIA
Contact Now
+91-265-2771434
+91-9824934312
+91-9925044649